MiM Students Reimagine Banking in the Metaverse as the Greatest Team in BOCHK Challenge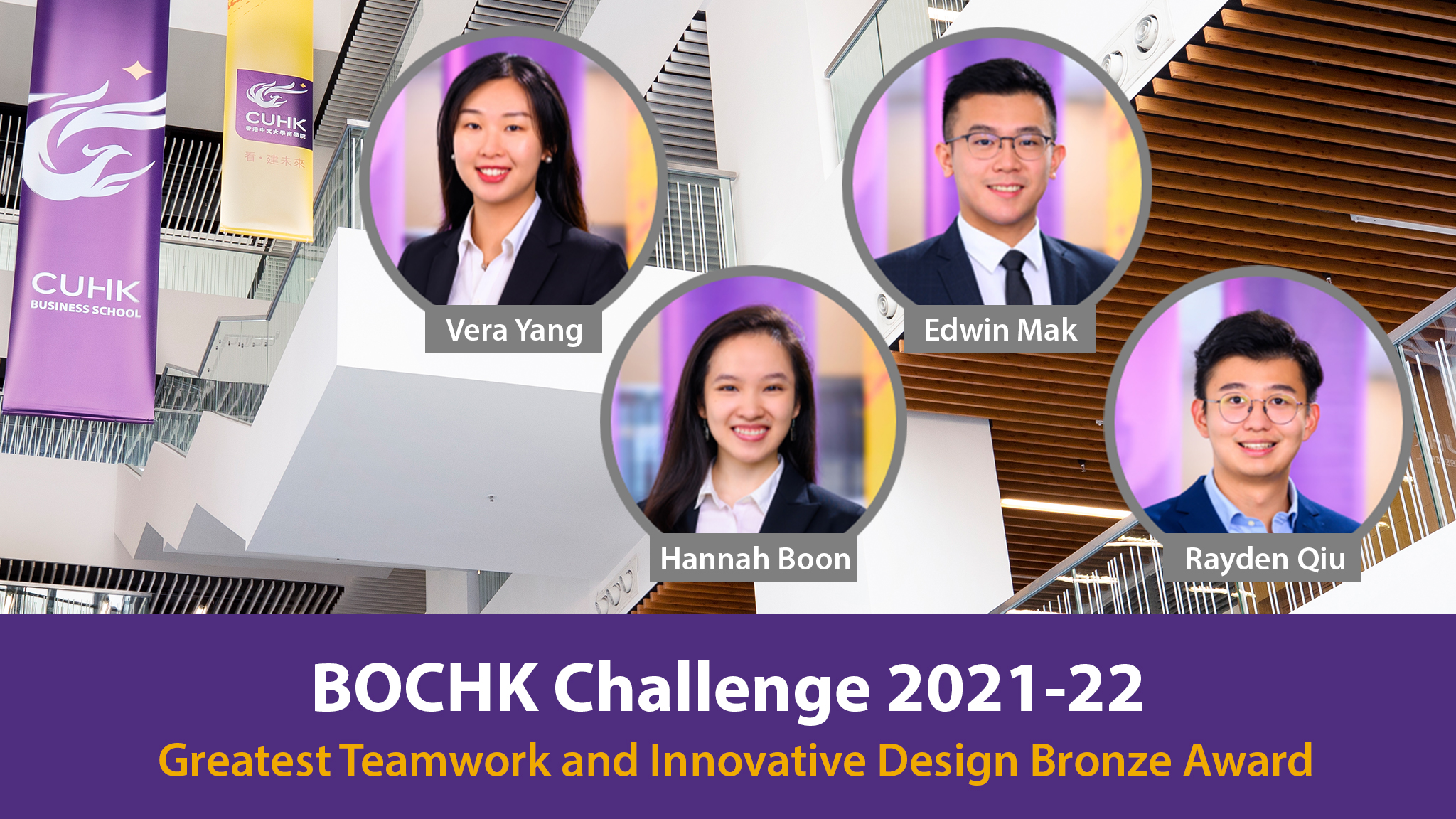 When a few great minds come together, it takes a shared vision, open dialogues and perseverance to bring the best out of them. Four postgraduate students from MSc in Management (MiM) of The Chinese University of Hong Kong (CUHK) Business School were fuelled with the impetus to reimagine the banking experience in the future, taking home the Greatest Teamwork and Innovative Design Bronze Award from BOCHK Challenge 2021-22.
This year, BOCHK Challenge (the Challenge), the annual competition organised by Bank of China (Hong Kong) Limited, tasked the participants to apply cutting-edge technologies to improve customer experience and operational efficiency of the financial industry.
With the belief that technology will take centre stage in the banking industry, the DreamMeta team, composed of Vera Yang, Hannah Boon, Edwin Mak and Rayden Qiu from MiM, impressed the judges with their vision of a 'BOCverse', in which the ways banks connect with their clients and employees are reimagined in a new digital age.
"When we prepared the proposal, we came to realise the challenges that traditional banks may encounter as they go through digital transformation. With 'BOCverse', we hope that we can resolve their pain points and change the future of banking experience." Vera shared.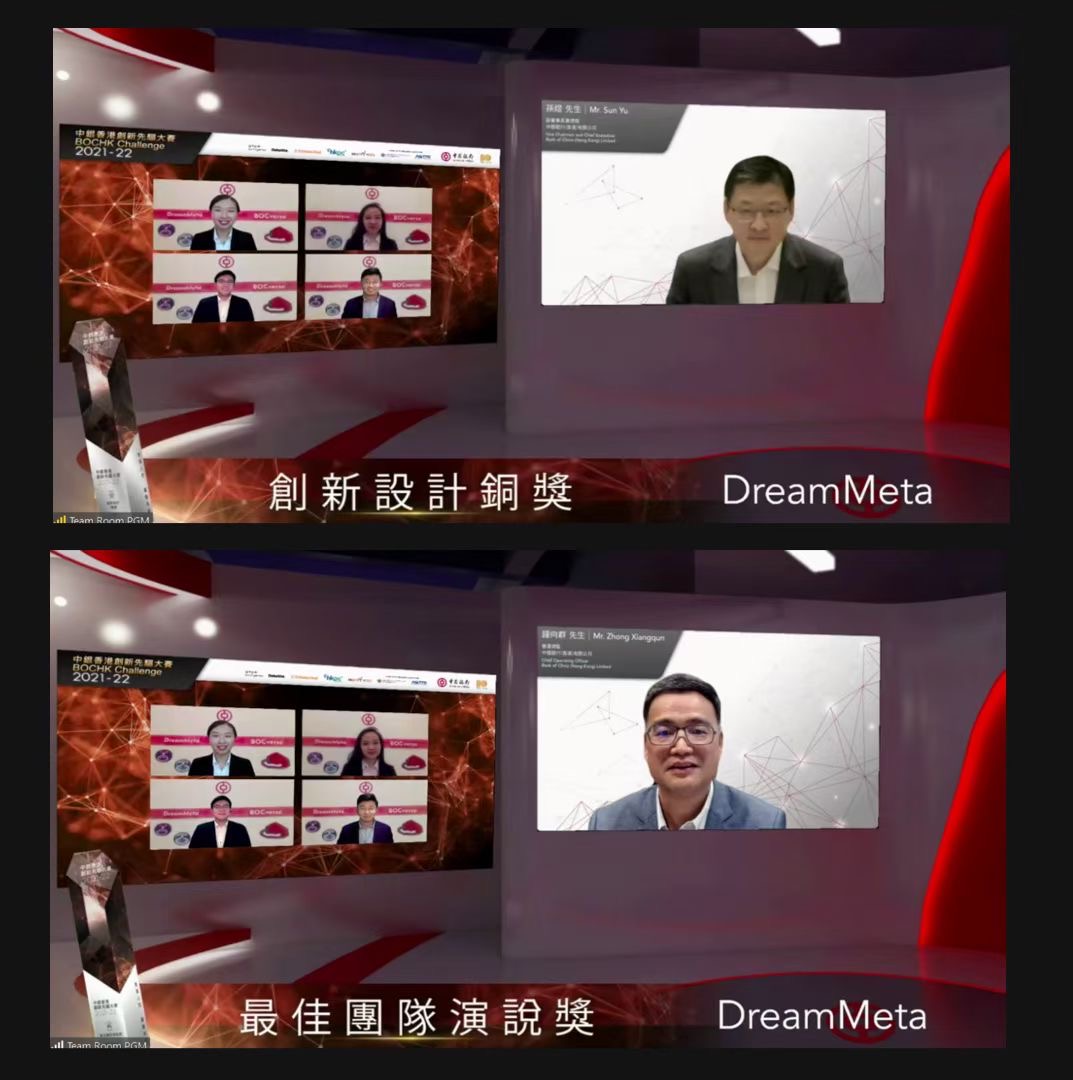 CUHK Business School students seized two awards at BOCHK Challenge 2021-22.
"I am so proud that our hard work has come to fruition." Edwin cherished, "Everyone on the team is very creative in our own ways. One of the greatest challenges is to encapsulate all the different ideas we brought to the table into the final proposal."
Rayden added, "Edwin and I had a debate on whether we should build a whole new metaverse or leverage other existing platforms. I think we managed an effective discussion, putting different perspectives together to arrive at the best solution."
Savouring the moments which concluded the "fulfilling, enjoyable and unforgettable" journey on a high note, Hannah recalled, "Our final pitch manifested our teamwork, enthusiasm and passion. We have learnt so much from each other and absolutely from our generous mentors."
Dr. Toa Charm, Associate Professor of Practice in Management and Director of Business Development, The Asia-Pacific Institute of Business, and Prof. Tina Choi, Adjunct Associate Professor, Department of Management, were mentors of the DreamMeta team.
Prof. Choi shared the pride of her students, "During the training, the team stood strong with grit and resilience when I hammered out the creative and interactive way of presentation with them again and again. Their perseverance and commitment shaped them into a truly cohesive team and made a strong impression on the judges. 'Luck is what happens when preparation meets opportunity', once again, congratulations to the team."