CUHK Business School Faculty Members Earn International Recognition for Research Excellence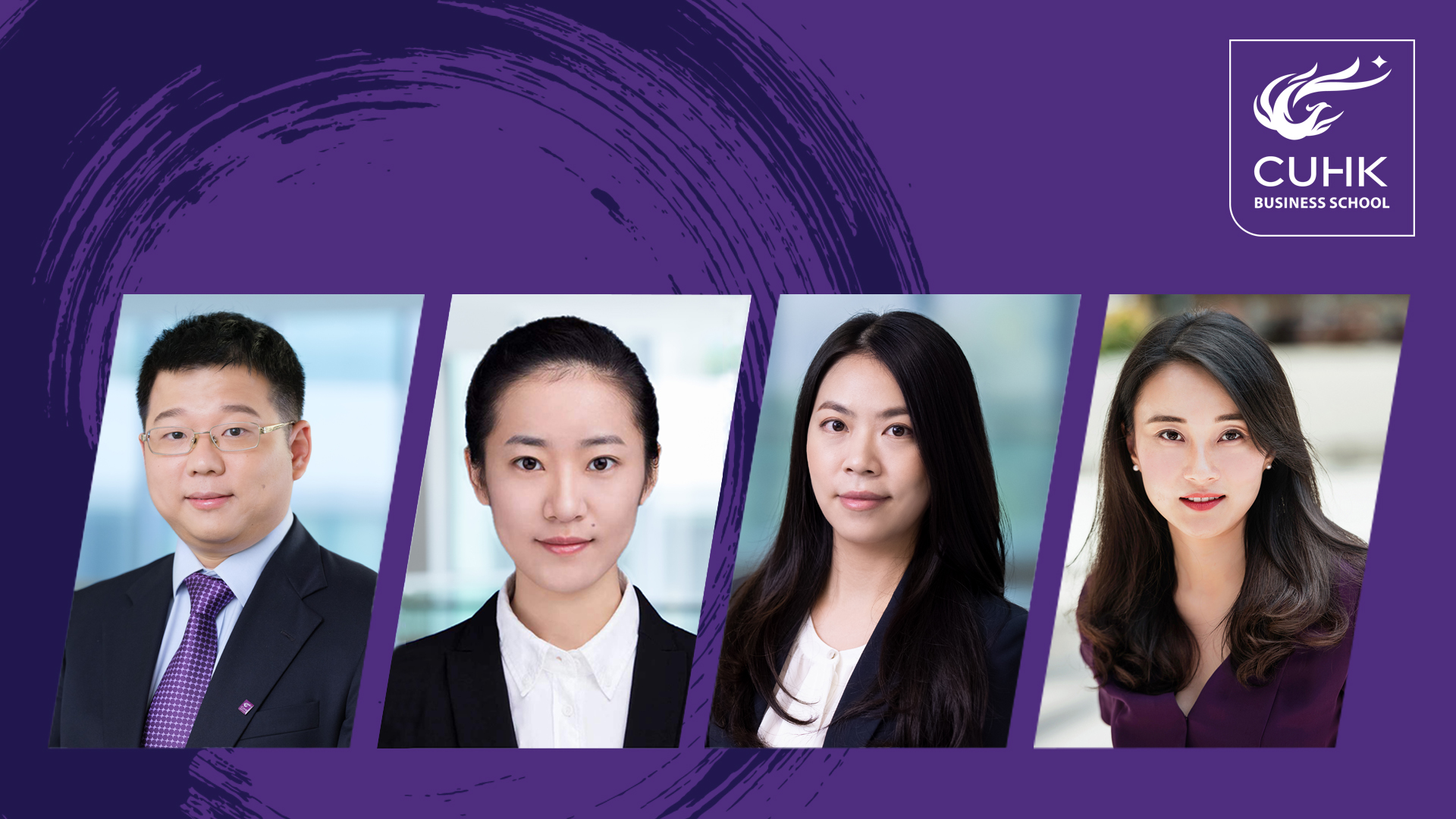 The Chinese University of Hong Kong (CUHK) Business School's finance and marketing faculty members/student were honoured by international academic organisations for their excellent performances in research.
The Best Paper Award on Derivatives at the Northern Finance Association's 32nd Annual Conference
The research paper co-authored by Associate Professor Jie Cao, Assistant Professor Xintong Zhan and Ph.D. student Ms. Jie (Jessica) Xu from the Department of Finance of CUHK Business School, together with Mike Hertzel, Professor of Finance at Arizona State University's W. P. Carey School of Business won the Best Paper Award on Derivatives at the Northern Finance Association's 32nd Annual Conference.
The winning paper entitled Options Trading and Corporate Debt Structure explores how options trading enhances firm value through a financing channel, by promoting a debt structure that relies more on public debt and less on more expensive bank financing. Consistent with both an information channel and a governance channel, the researchers find that bank loan issuance and the ratio of bank loans to total debt are negatively related to option listing and options trading volume.
The Ferber Award's Honourable Mentions by the Journal of Consumer Research
Co-authored by Luxi Shen, Associate Professor of Department of Marketing at CUHK Business School, the research paper entitled The Fun and Function of Uncertainty: Uncertain Incentives Reinforce Repetition Decisions also won the Ferber Award's Honourable Mentions. The Ferber Award is given to the best dissertation-based article published in the most recent volume of the Journal of Consumer Research (JCR). The award is named in honour of Robert Ferber, one of the founders and the second editor of JCR.
Prof. Shen's research studies repetition decisions—whether to repeat a behavior (e.g., a purchase) after receiving an incentive (e.g., a discount), and if uncertainty drives repetition. Four experiments, all involving real consequences for each individual participant, document a counterintuitive reinforcing uncertainty effect: individuals repeat a behaviour more if its incentive is uncertain than if it is certain, even when the certain incentive is financially better. This research reveals the hidden value of uncertain incentives and sheds light on the delicate relationship between incentive uncertainty and repetition decisions.