Prof. Luxi Shen, Assistant Professor in the Department of Marketing, was recently named one of the Marketing Science Institute's 2019 Young Scholars.
Established in 2001, The MSI Young Scholars Program is a biennial programme that recognises some of the most remarkable marketing scholars worldwide who possess the potential to become the future leaders of marketing academics.
"We are honoured as well as thrilled to receive this recognition from this year's MSI Young Scholars Program," said Prof. Michael Hui, Choh-Ming Li Professor of Marketing and Chairman of Department of Marketing. "This recognition exemplifies CUHK Business School's long-standing endeavour towards research excellence, and it is encouraging to see Luxi being recognised as one of the best young marketing academics worldwide."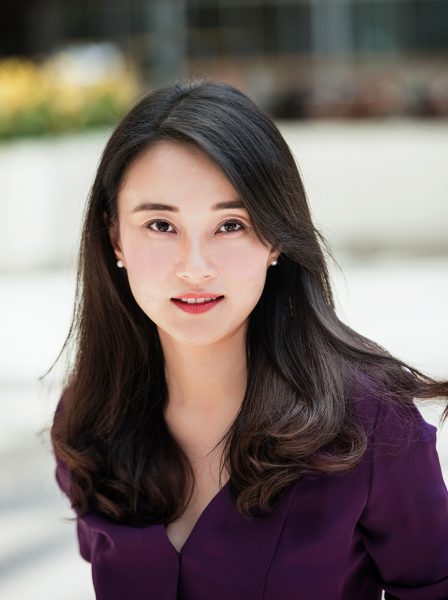 Prof. Shen earned her Ph.D. in Behavioural Science from The University of Chicago Booth School of Business in 2014 and joined CUHK Business School in the same year. She studies basic judgment and decision-making topics that have important marketing, managerial, and policy implications. Her recent research focuses on uncertainty, risk, and luck in the context of pricing strategies and incentive designs. Prof. Shen's work has been published in top academic journals including the Journal of Consumer Research, the Journal of Marketing Research, Psychological Science, and Organizational Behavior and Human Decision Process.
"I am deeply honoured to join the 2019 class of MSI Young Scholars," said Prof. Shen. "It takes a village to raise a child. I thank my village here at the CUHK Business School for their generous and continuous support throughout the years. I am especially grateful to my great colleagues in the Department of Marketing for inspiring and motivating me to pursue world-class research."

Another member of our CUHK Business School community, Prof. Irene Huang, was also named as a 2019 MSI Young Scholar. She completed her doctoral degree under the supervision of Prof. Michael Hui and Prof. Meng Zhang, Assistant Dean (Teaching and Learning) and Professor of Department of Marketing, in 2013 and is currently an assistant professor at the College of Business at Nanyang Technological University in Singapore.