CUHK Business School Faculty Members and Student Awarded for Teaching and Research Excellence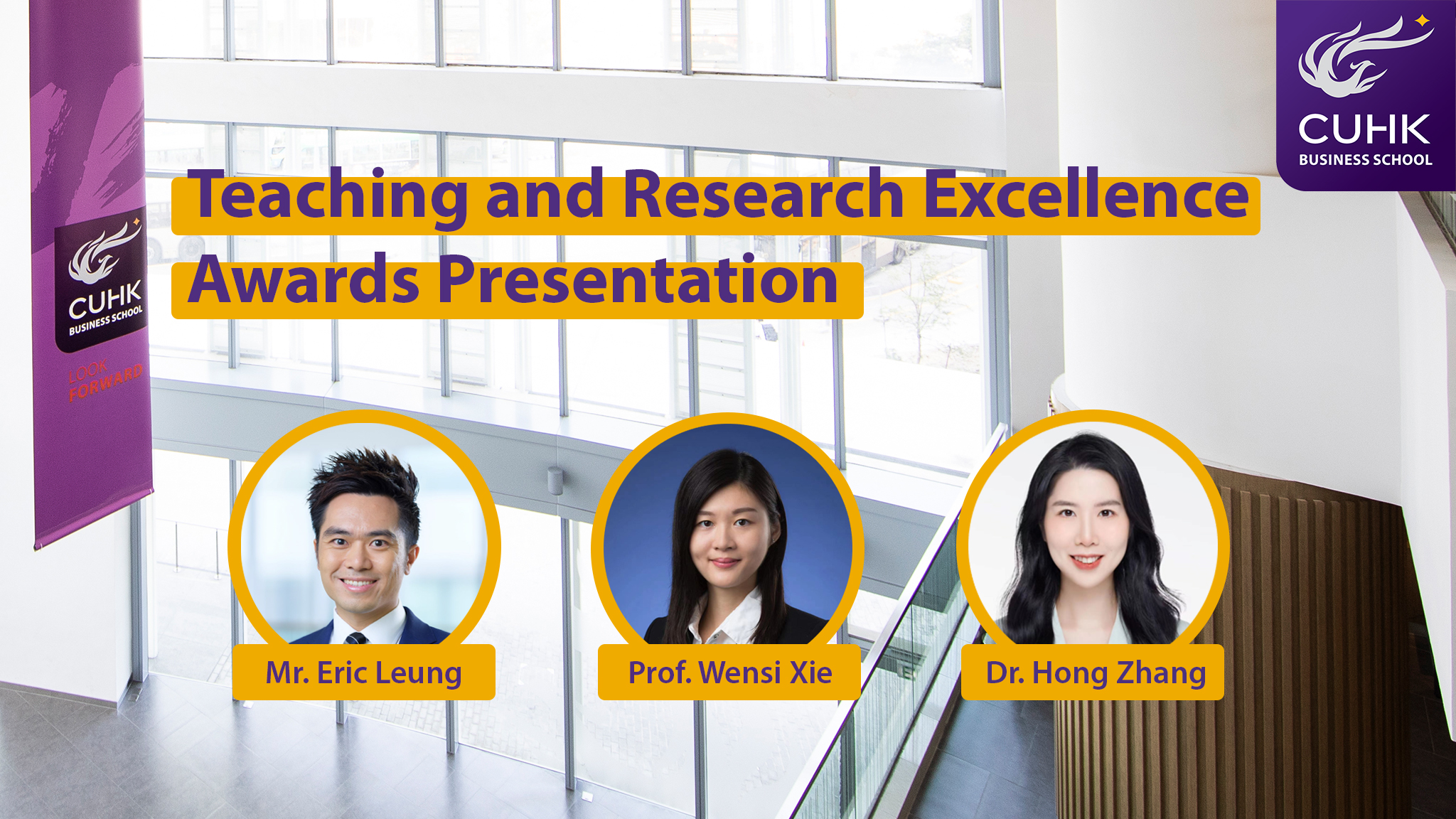 The Chinese University of Hong Kong (CUHK)'s Teaching and Research Excellence Awards honoured two faculty members and a student for their outstanding achievement and contribution in teaching and research in an award presentation ceremony on 19 January 2023.
Vice-Chancellor's Exemplary Teaching Award 2021
The Vice-Chancellor's Exemplary Teaching Award Scheme was launched in the year 1999 to give recognition to outstanding teachers. Every year, each Faculty can nominate at least one teacher for the award whose performance in teaching is considered excellent in the eyes of students and other teaching staff. The award serves not only as a recognition of the contributions of the awardees in the area of teaching, but also reflects the University's commitment to providing quality education.
Mr. Eric Leung
Senior Lecturer, Department of School of Accountancy; Director of Professional Accountancy Programme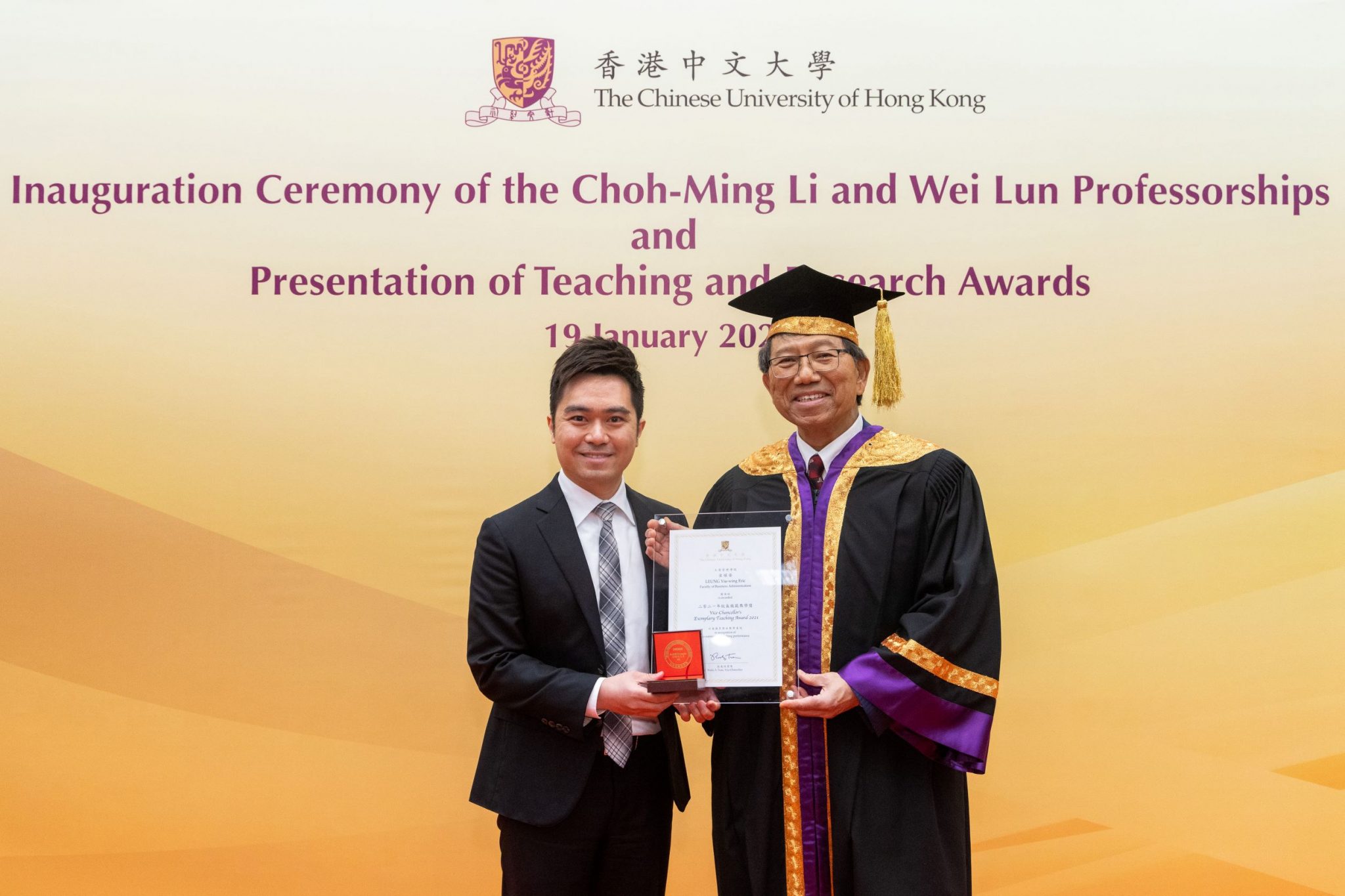 "I would like to express my greatest gratitude to my colleagues in the School of Accountancy and in CUHK Business School for their tremendous support. I would also like to extend such thankfulness to all my students who always provide me with the greatest motivation to continuously reflect on my teaching and learn how to become a better teacher."
---
Young Researcher Award 2021
Established in 2002, the Young Researcher Award aims to recognise the research accomplishments of young faculty members.
Prof. Wensi Xie
Associate Professor, Department of Finance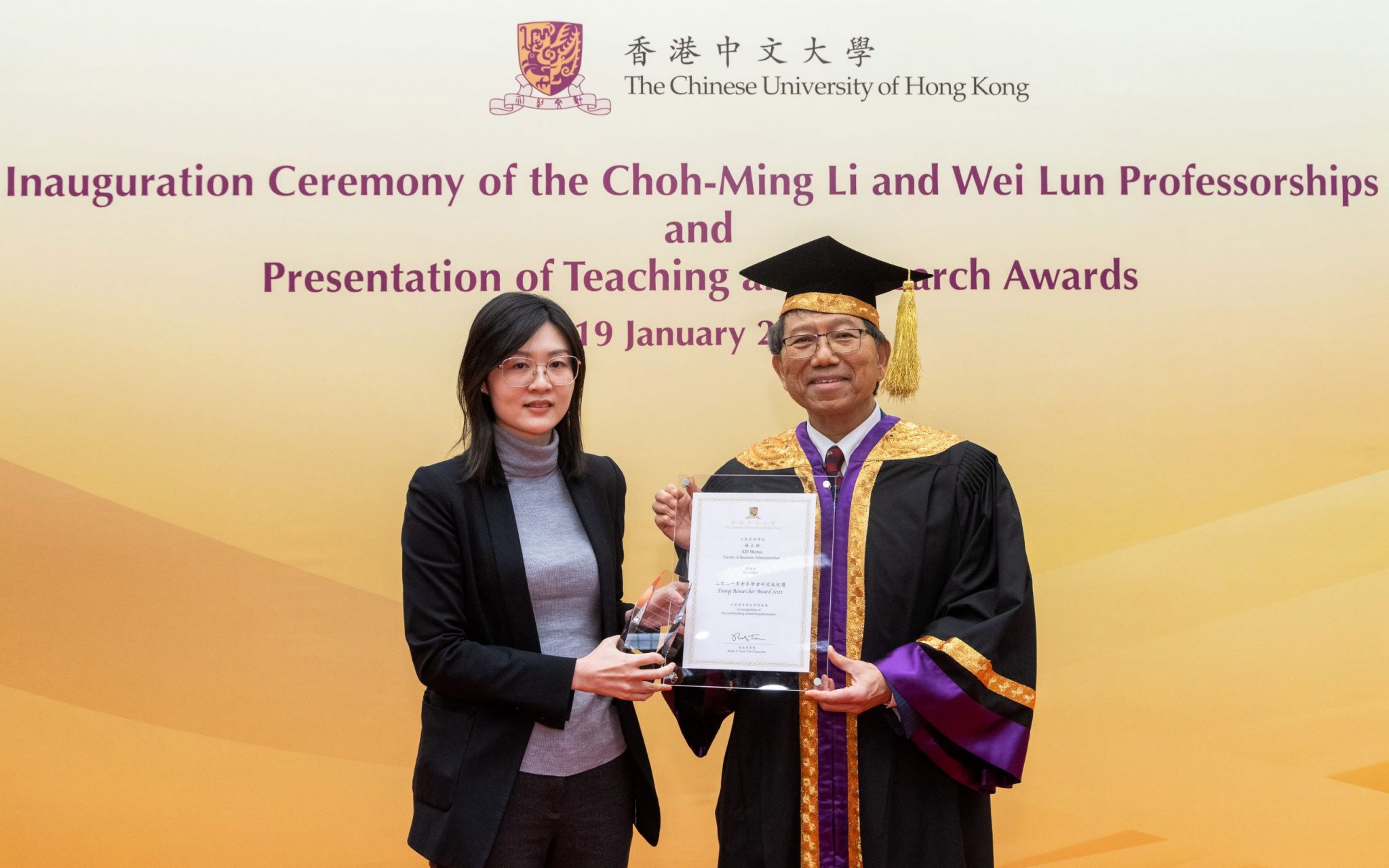 "I am deeply honoured to receive the award and would like to express my sincere gratitude to CUHK Business School and the Department of Finance for the recognition of my research output. I would also like to thank my collaborators and colleagues for their guidance and support. This award will motivate me to continue to conduct meaningful and impactful research in the future."
---
Postgraduate Research Output Award 2021
To encourage quality research, the University established the Postgraduate Research Output Award in 2002.
Dr. Hong Zhang
Graduate of 2022, Ph.D. Programme in Management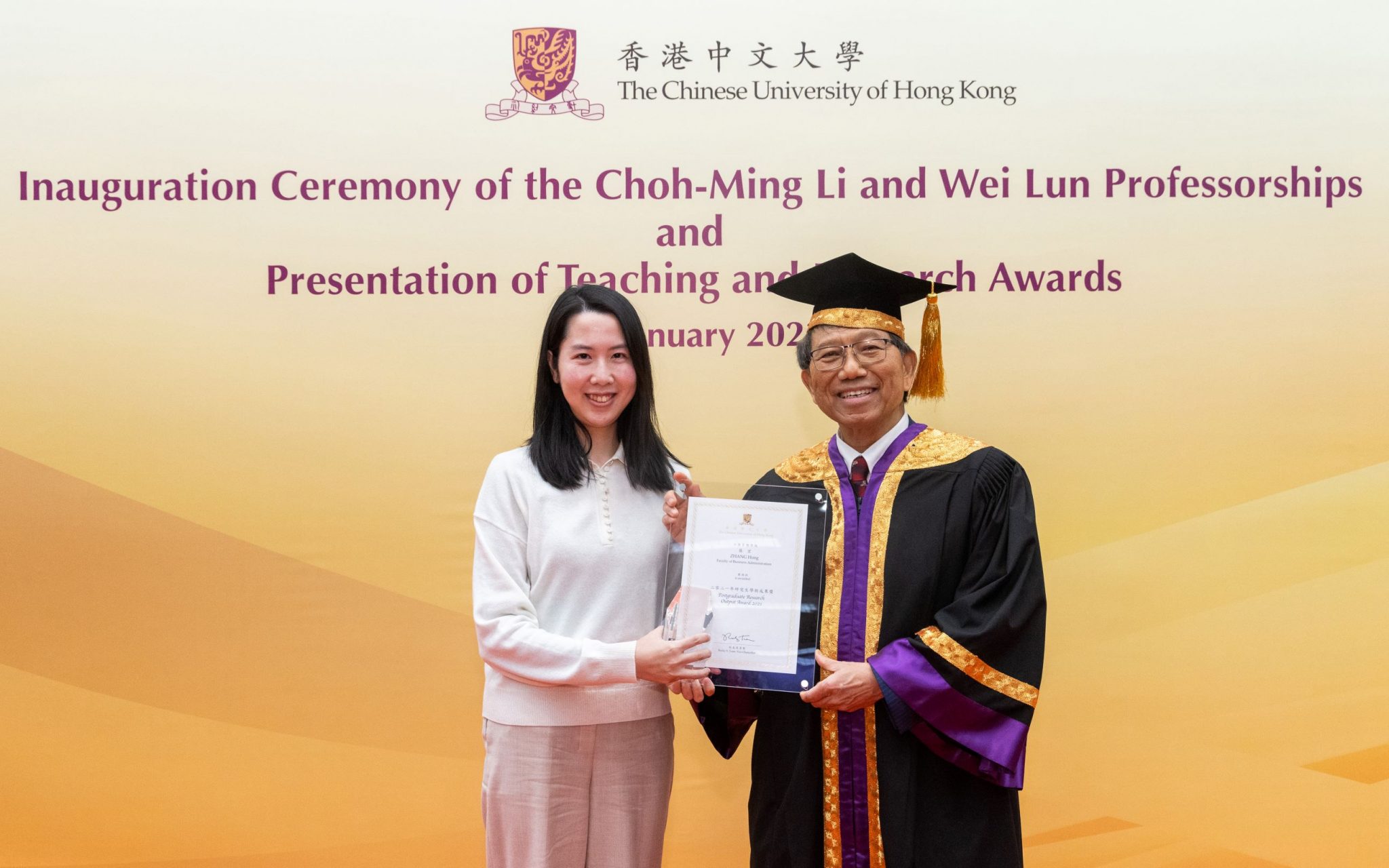 "I am extremely grateful for the unwavering support from my supervisor Prof. Wendong Li. His guidance and encouragement throughout my PhD studies have helped me immensely. I am also thankful to all the other faculty members, colleagues and friends in the Department of Management for their care and support. Motivated by this award, I will forge ahead with research that is impactful and beneficial to our society."