CUHK Business School Ranks 30th in the Financial Times Global Masters in Finance 2020 — Pre-experience Programmes Ranking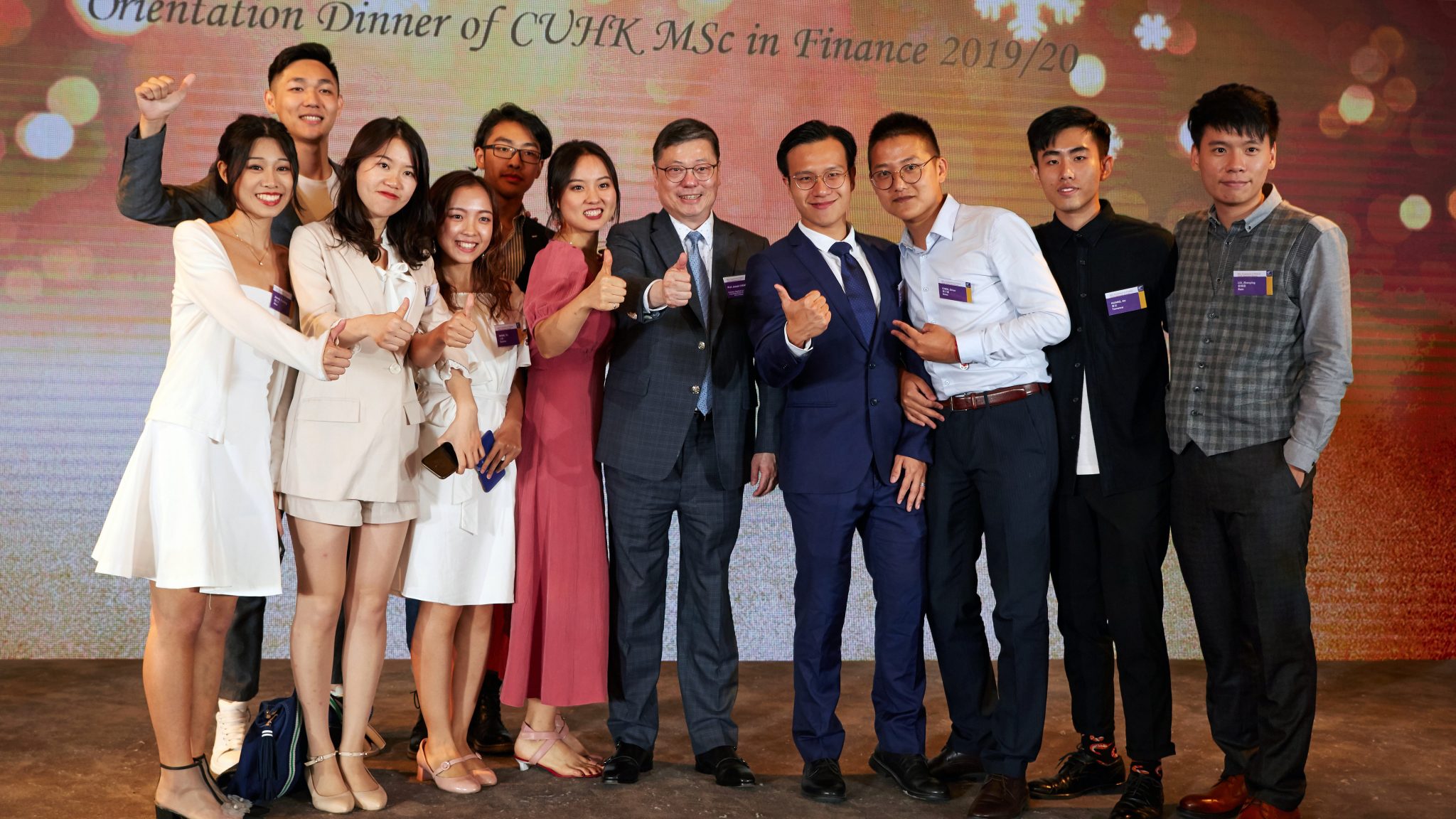 The Financial Times Global Masters in Finance 2020 — Pre-experience Programme ranking released today places CUHK Business School's Master of Science (MSc) Programme in Finance at 30th, up by 19 places from previous ranking and 23 places since the programme's first inclusion in the ranking in 2017.
CUHK's MSc in Finance holds a strong position in the "alumni career progress" category of the ranking, a measure that assesses the professional evolution of alumni three years after graduation. This year, respondents surveyed reported an almost 50% increase in their average salaries since graduating from the programme three years ago, compared to 34% for those surveyed in 2018. The programme is also ranked the 5th globally in career service and 11th in the world for career progress, leapfrogging its Asian counterparts.
Dean Lin Zhou thanked faculty, staff, alumni and students for their tremendous support to the School, "The results confirm the strengths of the programme and attest to CUHK Business School's position as a leading, international business school."
Prof. Joseph Cheng, Director of MSc Programme in Finance (Full-time) welcomed the result, "We are driven by excellence in education and commitment to giving our students the best possible start to their careers for the Asian Century. We will continue to prepare our students to handle the fast-evolving market with comprehensive financial training and guidance from professors and finance professionals."
Financial Times defines pre-experience programmes as those aimed at students who have very little or no professional experience. The rankings are calculated according to information provided by business schools and alumni who graduated three years ago, i.e. Class of 2017 for this year's survey. Alumni responses inform six criteria — including today's salary, placement success and international mobility — that together account for 55% of the ranking's weight.
For more details, please read the full Financial Times Global Masters in Finance 2020 – Pre-experience Programmes ranking results and also Financial Times interview with Dean Zhou.