Envision hope in times of challenges, and look forward to the times of opportunities.
The ongoing pandemic has affected us all. In light of ongoing efforts to persevere and overcome this difficult period together, The Chinese University of Hong Kong (CUHK) Business School presents a selection of insights by our professors and alumni on the challenges and opportunities that lie ahead. We hope these will help you prepare and look forward to the future during this difficult time.
---
Prof. Andrew Chan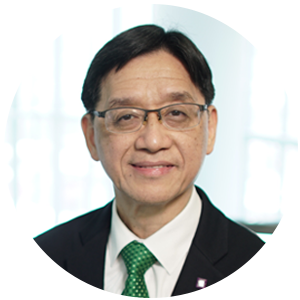 BBA – Marketing, PhD – Marketing & International Business
Professor, Department of Marketing
Co-Director, EMBA Programme
"Many students and friends ask how we can deal with the disruptions caused by COVID-19. I believe they should review this first: 'Are we always set to meet the challenges of the future?' If we are, we should not be concerned. Tomorrow will be a better day. This pandemic will pass. After the storm, the sun will shine again. We need to embrace the future and use our heart and sincerity to continue offering our contributions to the world."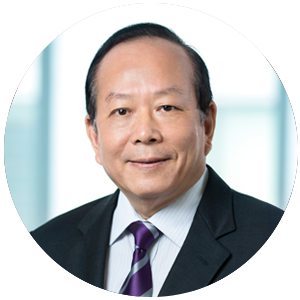 Prof. Lee Ching Chyi
Professor,
Department of Decision Sciences and Managerial Economics
"I have two suggestions for students and alumni facing difficulties with their decision making under uncertainty. First, you should trust science more than emotions. Second, you should be able to distinguish good information from bad. Do not let rumours or fake news distort your judgement.
Most people are mindful of maintaining proper social distancing with others during COVID-19. This does not mean that you need to deviate too much from your normal life. You can still exercise regularly in uncrowded locations. You can still talk to your families and friends online. Maintaining a positive and optimistic attitude would also help."
Prof. David Ahlstrom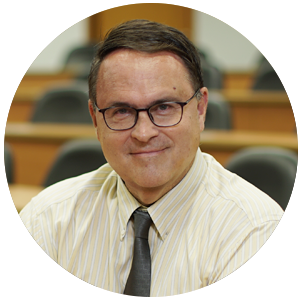 Professor and Acting Chairman,
Department of Management

"There are opportunities in terms of online delivery of products and services. Classroom and online education will continue to improve. From a business standpoint, we will learn a lot more about supply chains, making those more resilient, delivering products and services remotely and so forth. We are all learning about these things now. Companies have to rethink supply chain and doing business remotely. The idea of reduced contact and social distancing may have to be built into people's everyday lives a little bit better. I think companies are doing that now."
Prof. Lisa Wan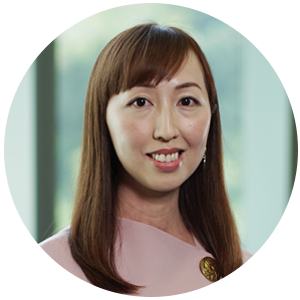 Integrated BBA, MPhil – Marketing, PhD – Marketing
Associate Professor, School of Hotel and Tourism Management
Director, Centre for Hospitality and Real Estate Research

"This COVID-19 outbreak will bring us some opportunities. For example, we never thought that we needed to pick up online learning so quickly. Due to this pandemic, many students and teachers across the globe could adapt to online learning and teaching within a short period. Recently, some industry practitioners approached me on how to apply virtual reality (VR) to tourism development. This is actually an opportunity ripe for exploitation. More and more people may accept this new idea in the future."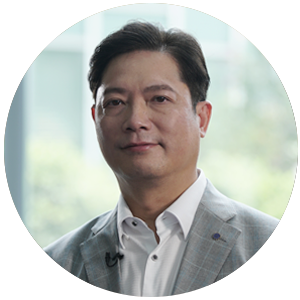 Raymond Lo
BBA in International Business 1983; MSc in Global Business 2003
Director, Ethno International Limited
President, CUHK BBA Alumni Association
"You cannot change the larger environment, but you can change your mentality. Accept the things you cannot change, do your best, and live in the moment. The BBA Alumni Association provides a platform for students and faculty to interact with the elite from private and public sectors. Alumni can participate in our events of four areas: events and academic affairs, membership and mentorship, communications, and Greater China liaison. I hope to see you at our upcoming events!"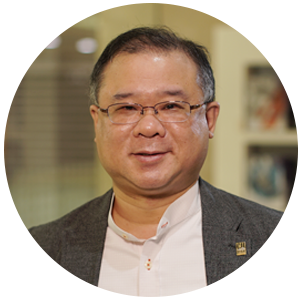 Armstrong Lee
Integrated BBA 1993; MBA 1995
Managing Director, Worldwide Consulting
President, CUHK MBA Alumni Association
"I will suggest job seekers to concentrate their efforts in job hunting. Focus on a few industries that you are interested in. Conduct thorough study on the industry dynamics, competitive landscapes, customer profiles, and background of the upstream and downstream partners.
MBA Alumni Association includes around 4,000 members from most MBA programmes – including full-time, part-time, One MBA, EMBA, EMBA Chinese etc. For alumni, I encourage you to participate in more alumni activities so that you can make friends with alumni from different generations and all walks of life. For students, please join our elite mentorship programme. In this programme, our prominent alumni from different sectors will become your mentors, your friends and your coaches."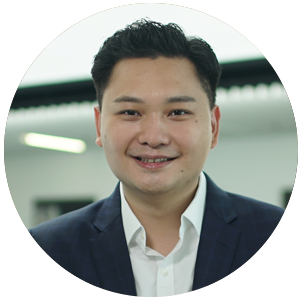 Andy Ann
EMBA 2009
CEO & Founder, NDN Group
President, CUHK EMBA Alumni Association
"I have two career tips for our students and alumni. First, you have to demonstrate that you feel passionate about your job. Second, it is about your ability – how you can help the company grow. We are all going through a huge challenge during the pandemic period. I encourage every one of you to step up and take action. During the downtime, it is the best time for us to demonstrate our abilities and to show that we have passion in our lives. Hold on and stay strong! If you need any support from our EMBA Alumni Association, please feel free to contact us. We can provide you with career advice, mentorship, or have a chat to see how we can help."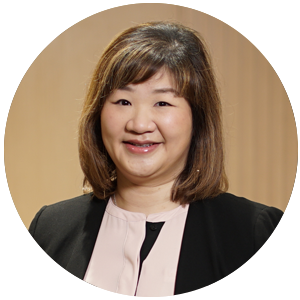 Claudia Lau
EMBA 2019
Director, Customer Services and Claims, MetLife Limited
"In an unstable job market, I would encourage job seekers to try their best to get into the industry first. You would be able to find out more about learning opportunities that lie ahead and how you can develop your potential after stepping in. For those who are already working, remember to stay passionate in your job. A slight twist of mindset makes a huge difference. I hope everyone can stay hopeful despite the adversities faced. Where there is a will, there is a way. Let's work hard together!"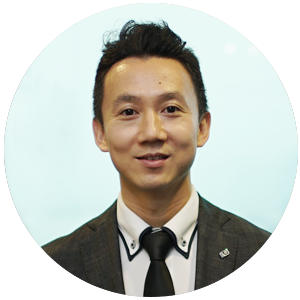 Sammy Shum
Integrated BBA 2003; EMBA 2019
Senior Vice President, Sales and Marketing, Haitong Securities International Securities Group   
"Like the graduating class this year, I also experienced a freeze in hiring process during my job search in the SARS epidemic back in 2003. However, a rainbow always follows the rain. Even if your job opportunity is not ideal, you can identify your interest through gaining exposure to different areas of work. As long as you have prepared your mindset and skillset, they can be put to good use when the next opportunity arrives."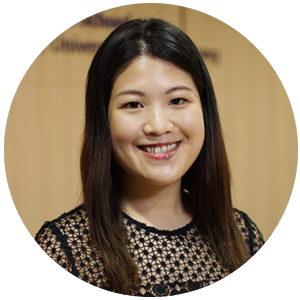 Winnie Che
BBA in Hotel and Tourism Management 2011
Senior Manager, Asset Management, Phoenix Property Investors 
"Despite the disruption in the past few months, it is also a time of opportunity to reflect on ourselves and identify our potential areas of improvement. It is a good time to learn new skillsets and prepare ourselves for the challenges ahead. It is definitely a very challenging time for students and alumni alike. I believe we should learn how to accept and embrace the negative emotions within ourselves. It is okay to be not okay – seek help and support by talking through it with someone else, and we can go through the headwind together."
---
To better support our alumni to navigate these challenging times, CUHK Business School has continued to update and enhance our Alumni Portal to allow users to harness the power of our alumni network. Functions include:
Alumni Directory – search and connect with alumni in particular industries
Job Board – find your next career move or recruit from fellow alumni
Business Directory (new function) – promote your business within the alumni network
If you are not alumni (yet) but would also like to support our students who are undergoing a period of uncertainty and difficulty caused by COVID-19, you can provide internship and job opportunities to our students/alumni or make a donation to CU RElief Fund.
We do not know when the next wave of pandemic will arrive, but one thing we know for sure is that united we emerge as a stronger community. Let us stay connected and support one another!