Koo, Minjae(具敏載)
BBA(Seoul National University); PhD(University of Houston)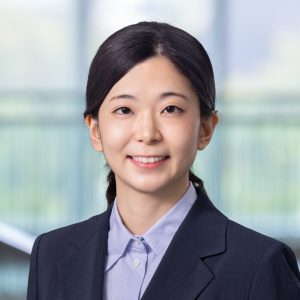 Assistant Professor
Contact
School of Accountancy
Room 1037, 10/F
Cheng Yu Tung Building
12 Chak Cheung Street
Shatin, N.T., Hong Kong
+852 3943 7891

minjaekoo@cuhk.edu.hk


Biography
Prof. Minjae Koo is an Assistant Professor of Accounting at the Chinese University of Hong Kong. She earned her bachelors' degrees in Humanities and Business Administration and masters' degree in Accounting from Seoul National University, and PhD in Accounting from the University of Houston. She is primarily interested in financial archival research, in the areas of capital markets, financial intermediaries, and fair valuation. She has teaching experience in cost accounting.
Teaching Areas
Financial Accounting
Management Accounting
Cost Accounting
Research Interests
Capital Markets
Financial Intermediaries
Fair Valuation
Publications and Working Papers

Minjae Koo, Shiva Sivaramakrishnan and Yuping Zhao (2023), "Third-Party Source Switches: Objective Valuation or Fair Value Opinion Shopping?" The Accounting Review, conditionally accepted.
Hyunkwon Cho, Minjae Koo, and Volkan Muslu (2020), "Lost in Translation? Analysts' Forecasts of Cross-Listed Firms," The Journal of International Accounting Research, 19(2), 41-64.