Kim, Keehyung
BS (KAIST); MS (Seoul National); PhD (Wisconsin-Madison)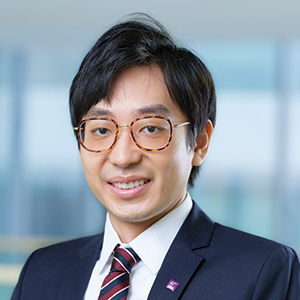 Assistant Professor
Contact
Department of Decision Sciences and Managerial Economics
Room 948, 9/F
Cheng Yu Tung Building
12 Chak Cheung Street
Shatin, N.T., Hong Kong
+852 3943 5259

kkim@cuhk.edu.hk


Biography
Prof. Keehyung Kim is an Assistant Professor in the Department of Decision Sciences and Managerial Economics at The Chinese University of Hong Kong (CUHK) Business School. His research draws from disciplines of economics, psychology, and machine learning to shed light on decision-making behaviours in online & mobile platforms as well as consumer marketplace. His research has been published or is forthcoming at Management Science. He has taught Big Data Management, Business Information Systems, and Programming in Java & Python for the past years. He won a number of Teaching Awards at the CUHK Business School and the Wisconsin School of Business. He received his PhD in Operations and Information Management from the Wisconsin School of Business, University of Wisconsin-Madison. Prior to that, he received MS in Computer Science from Seoul National University, and BS in Computer Science (with minor in Business Economics) from Korea Advanced Institute of Science and Technology (KAIST).
Teaching Areas
Business Analytics
Big Data
Machine Learning
Text Mining
Research Interests
Online Platforms
Third-Party Reviews
Information Disclosure
Behavioural Economics
Experimental Economics
Publications & Working Papers

Kevin Chung, Keehyung Kim, and Noah Lim (2020), "Social Structures and Reputation in Expert Review Systems," Management Science.
Jinghui (Jove) Hou, Keehyung Kim, Xiao Ma, and Sung S. Kim (2019), "Disrupting Unwanted Habits in Online Gambling Through Information Technology," Journal of Management Information Systems, 36(4), 1213-1247.
Keehyung Kim, Kevin Chung, and Noah Lim (2019), "Third-Party Reviews and Quality Provision," Management Science, 65 (6), 2695-2716.
Awards & Honours

Faculty Teaching Excellence Award, CUHK Business School, 2017-2018
Faculty Teaching Merit Award, CUHK Business School, 2017-2018 & 2016-2017
Distinguished Teaching Award, Wisconsin School of Business, 2014-2015 & 2013-2014