Yiu, Daphne Wing-yee
BBA (HKUST); MPhil (CUHK); PhD (Oklahoma)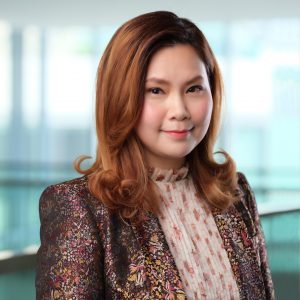 Professor
Associate Director, Centre for Business Sustainability
Contact
Department of Management
Room 830A, 8/F
Cheng Yu Tung Building
12 Chak Cheung Street
Shatin, N.T., Hong Kong
+852 3943 7898

dyiu@cuhk.edu.hk


Biography
Prof. Daphne Yiu is a Professor of the Department of Management at The Chinese University of Hong Kong (CUHK). She received her Ph.D. in Management from the Michael F. Price College of Business, University of Oklahoma. Her research examines how organizations make choices of organizational form, corporate and international strategy, as well as corporate governance mechanisms in relation to the institutionalization process, particularly in emerging and transition economies.
Prof. Yiu was elected as the President of Asia Academy of Management, a Fellow of Asia Academy of Management, and Representatives-at-Large at the Global Strategy Interest Group of the Strategic Management Society. She is currently serving as an incoming Associate Editor at Academy of Management Journal, and was Senior Editor at Journal of World Business, Senior Editor at Asia Pacific Journal of Management, and Editor at Corporate Governance: An International Review. She is, or has been, also editorial board member of a number of top-tier journals such as Academy of Management Journal, Academy of Management Review, Journal of Management Studies, Organization Science, etc. She received the CUHK Young Researcher Award, AMJ Best Reviewer Award, publications with top downloads, best conference paper awards, and teaching awards.
Prof. Yiu is serving as the Associate Director of the Centre for Business Sustainability, chairman of the management/steering committee of Centre for International Business Studies and Centre for Entrepreneurship, and steering committee member of China Studies, one of the four key strategic areas of research at CUHK. She is appointed as a member of Business Studies Panel, Research Grants Council, and the UGC Hong Kong PhD Fellowship Scheme Selection Panel, Hong Kong SAR Government. Prof. Yiu has given keynote speeches at a number of academic and professional associations, and consulting advice to think tanks and organizations.
Teaching Areas
Advanced Seminar in Management Theory
Strategic Management
Global Strategy
China Business
Corporate Governance and CSR
Research Interests
Corporate and International Strategy
Strategy in Emerging Economies
Corporate and Social Entrepreneurship
Corporate Governance and Firm-Stakeholder Relationship
Crisis and Strategic Response Strategy